Masha Alorstein, BORN 1977
Also known as "skin needling", "medical needling","dermarolling" and "microneedling" Collagen Induction Therapy uses a skin needling roller to stimulate the body's own production of collagen, making it an ideal anti-aging treatment. During treatment, the skin needling roller, which is a small, handheld device consisting of close to 200 microneedles is gently rolled over the face or body in order to create multiple tiny punctures in the layers of the skin. Simply put, these micro traumas activate the skin's natural healing process and collagen and elastin are produced as a result of the complex biochemical events of skin regeneration. As you get older, the levels of collagen and elastin in your skin naturally decrease and skin loses firmness and elasticity. By restoring collagen and elastin which are vital skin proteins, skin becomes both smoother and firmer.
(course of 3 or 6 is advised)
Collagen Induction Therapy…. What is it?)
Studies have shown a single treatment can increase the levels of collagen in the skin by up to 1000%
While the treatment is suitable for almost all clients, it is not recommended for those with active infections, chronic skin disorders, blood clotting problems, severe keratosis, exposed blood vessels, open wounds or skin malignancies. It is also not recommended to be carried out if you are having IPL or Microdermabrasion. You can have this treatment if you have had or are having Botox. Collagen Induction Therapy is also successful at improving scars, cellulite, stretch marks and hair loss.
Can anyone have the treatment?
Results can be seen between six weeks and twelve weeks after treatment depending on what is being treated, though visible improvements will be seen throughout the treatment period. Generally, within six weeks you will see improvements in aged or scarred skin or areas of hair loss. Improvements in stretch marks and cellulite can take up to three months. Each individual is different. Treatments take around half an hour. Treatments take place between two to four weeks apart. Packages usually consist of six treatments to achieve the best results. Results can be seen straight after treatments and will continue to improve for up to a year after treatment as the new collagen transforms and becomes stronger. Some conditions respond faster than others as all people are individual.
WHITE LOTUS SKIN NEEDLING
BEAUTY - SKIN CARE - LASER CLINIC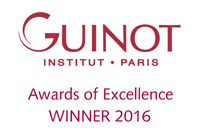 BEAUTY - SKIN CARE - LASER CLINIC