Masha Alorstein, BORN 1977
Removal of skin tags is simple and quick with electrolysis. The procedure consists of cauterising the skin tag with an electrolysis needle. This allows the electrolysis method to sufficiently destroy the skin tag growth.
This simple procedure typically lasts for five to ten minutes; discomfort is minimal.
A quotation will be given at consultation and a doctor's note will be required before the start of any treatment.
BEAUTY - SKIN CARE - LASER CLINIC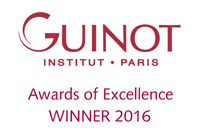 BEAUTY - SKIN CARE - LASER CLINIC