Masha Alorstein, BORN 1977
Slim through our beauty therapist's manual techniques in conjunction with the effectiveness of plant essences.
ACTIVE COMPONANTS
Detoxifying anti-cellulite oil stimulates the breakdown of fat thanks to its unique formula, containing cypress essential oils, lipokinases and green tea extract. Its draining action provides a feeling of lightness and well-being.
Clay is an organic mineral rich in trace elements and minerals. Thanks to its stimulating, remineralising and toning properties, it energises the skin.
RESULTS
The manual massage and essential oil scent relax. Our beauty therapist will offer to measure your thigh and waist allowing you to visibly see the extraordinary slimming results achieved after the first session. The treatment is most effective on the legs and waist, but also achieves results on areas such as the knees, calves, ankles and arms.
To regain soft skin and a body which is velvety to the touch.
In a little less than an hour, in the expert hands of our beauty therapist, in the midst of essential oil scents, you will regain a feeling of well-being and serenity.
ACTIVE COMPONANTS
Sugars and kiwi, natural particles, enable regenerative skin exfoliation. The skin is gently freed of dead skin, allowing it to breath. The skin is clear, soft and comfortable, its texture is refined.
Energising and invigorating oil energises the skin and awakens the senses thanks to its essential oil cocktail of lemon, orange and grapefruit. It drains and eliminates toxins. Your skin is hydrated and serene.
RESULTS
Your skin is smooth like never before. You feel calm and relaxed.
A treatment, which genuinely regenerates body and mind.
A 100% manual slimming treatment
100%-natural active ingredients
A 100% manual and 100% natural treatment
For soft skin and a relaxed body
Why neglect those hard to reach areas. With our beautifully calming Back Exfoliation treatment you can feel freshly cleansed and your dead skin calls thoroughly removed. Finishing with a highly moisturising balm so you can feel silky smooth.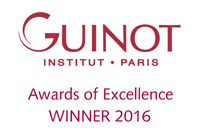 Treatment Intense Course
(recommended course of 12 treatments 3 per week for the ultimate results achieved)
Treatment
(recommended course of 10 treatments £300
A must have electro cellulite massager that will give you instant lifting and firming on the buttocks as well as toning the thighs
BEAUTY - SKIN CARE - LASER CLINIC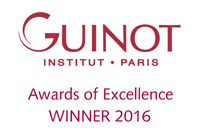 BEAUTY - SKIN CARE - LASER CLINIC