Masha Alorstein, BORN 1977
(developing time 8 hours)
95% NATURALLY DERIVED
AUSTRALIAN MADE & CRUELTY FREE
All of Vani-T's Professional Tanning Solutions are formulated with professional, result driven ingredients, chosen specifically for their performance and exceptional skin care advantages. They utilise the world's finest natural and organic ingredients to ensure a quality tanning experience and an olive based tone, whilst offering anti-aging and skin renewal benefits.
The range is loved and requested by A-list celebrities, beauty editors and TV shows around the world for its famous just-off-the-beach glow. The most believable, flawless, long lasting tan imaginable is achieved.
Velocity Rapid Full Body Tan
2 Treatments, 3 days apart will give a deeper longer lasting tan
(developing time 1-4 hours)
Kylie Minogue
"Fake tan is so much better than it used to be - it isn't orange and it doesn't stink. I have two favourites... and an Australian brand called Vani-T."
BEAUTY - SKIN CARE - LASER CLINIC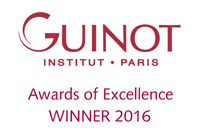 BEAUTY - SKIN CARE - LASER CLINIC