" I've been going to Tao Skin Care for over 10 years and would recommend it to anyone.
My friends have had mixed experiences with laser at other salons, but I'm delighted with the results I've had at Tao, and the staff have always strived to make sure it's a pain-free experience. The hair loss has been long term, and it's great not to have to worry about waxing or shaving any more.
The staff at Tao are expert at what they do, as well as being really friendly and professional, and it's always an enjoyable experience going to the salon. The rooms are relaxing to be in, the treatments are fantastic, and the prices are very reasonable.
I will definitely be going there for the next 10 years, and beyond!"
Katherine
"I love getting my manicures and pedicures from Tao, and have done so for over 3 years. I can always look forward to consistent, high quality treatments, and of course catching up with the nicest group of girls!"
Eve
"I have been a client of Tao Skincare since I moved to Exeter as a student over 15 years ago. Every time I visit the salon I am reminded why I never go anywhere else - Michelle and her team really care about every client and ensuring they get the best results from their treatment!"
Sam
"As a regular client of Tao I have found the treatments effective and very pleasurable. The girls are lovely and their customer service is friendly, relaxing and professional. I always look forward to my visits"
Patricia
BEAUTY - SKIN CARE - LASER CLINIC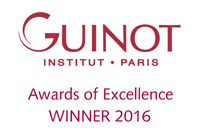 BEAUTY - SKIN CARE - LASER CLINIC