Masha Alorstein, BORN 1977
Tao has specialised in electrolysis for many years and prides itself on the amazing results that our highly trained, professional and experienced therapists.
At Tao we use an advanced method of Electrolysis called Apilus.
Apilus is the number one brand of electrolysis that's guarantees gentle 100% hair removal.
Since 1875, electrolysis has been and remains the only 100% permanent hair removal method recognized by government regulatory agencies. Indeed, electrolysis permanently destroys germ cells responsible for hair growth by way of insertion of a fine probe in the hair follicle and the application of a current adjusted to each hair type and treatment area.
Thanks to modern technology, Apilus electrolysis devices have revolutionized permanent hair removal treatments. The creators of Apilus have designed a state-of-the-art computerized electrolysis machine that limits the level of destruction within the hair follicle, targeting only germ cells. This consequently protects the skin and prevents new hair growth. You can finally say goodbye to unwanted hair, whether it be facial hair or body hair.
Book a course of 6 treatments and receive 10% discount.
Apilus, the gentle way to 100% permanent hair removal. Don't settle for anything less!
We offer a free consultation with your first treatment so please allow extra time on your first visit.
BEAUTY - SKIN CARE - LASER CLINIC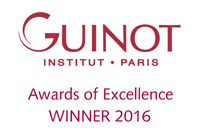 BEAUTY - SKIN CARE - LASER CLINIC