THE BALANCE
& HARMONY OF BODY
AND MIND
Tao Skincare Clinic is situated over two floors of a beautiful Georgian building in Exeter's city centre. We originally started offering only electrolysis many years ago and while still specialising in this procedure Tao have continued to expand their beauty treatment menu. Over the past 30 years Tao have developed into one of Exeter's premier beauty destinations. Being Exeter's longest standing beauty salon offering the very latest up to date treatments including the celebrity acclaimed CACI Ultra for anti-ageing and toning benefits, the prestigious skincare brand Guinot Paris the famous Hydradermie Youth Facials and the original power polish SHELLAC, for a shiny perfect 14 day wear manicure.
Enhance your eyes' natural beauty with our full range of professional treatments...
Instantly Beautiful rejuvenated skin can be yours with Crystal Clear...
Caci non surgical facelift
This systems truly deliver visible and corrective results without the need for surgery...
The most believable, flawless, long lasting tan imaginable is achieved...
You can rest assured you're benefiting from an award-winning service...
Resultime, one of the best kept beauty secrets...
PAINFREE LASER​ HAIR REMOVAL
Join our mailing list for special offers and newsletters
THE BALANCE
& HARMONY OF
BODY & MIND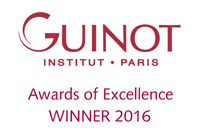 BEAUTY - SKIN CARE - LASER CLINIC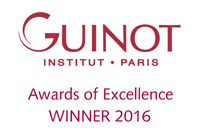 BEAUTY - SKIN CARE - LASER CLINIC