Masha Alorstein, BORN 1977
Express Pedicure (file & paint) 20min
(soak, remove rough/dry skin, file nails, cuticle work,
foot massage and varnish)
Our highly qualified beauty therapists in Exeter are able to deliver manicures, pedicures, and other aspects of nail care.
Leighton Denny Expert Nails is an exciting world of glamourous, professional nail care. With a stunning array of High Performance colours and luxurious products enthused with essential oils you will find your hands and feet looking immaculate.
When you use us as your nail technicians, you can rest assured you're benefiting from an award-winning service.
On the move (file and paint) 20min
The original power polish SHELLAC are the leaders in 14-day wear advanced technology. With No nail damage, Zero drying time and a crystal shine finish.
( file nails, soak, cuticle work, hand massage and varnish)
( file nails, soak, cuticle work, exfoliate, warm oil mittens
a luxury hand and arm massage and varnish)
Pristine pedicure 1hr 15min
(soak, exfoliate, remove rough/dry skin, nail work,
cuticle work, warm oil booties, luxury foot and leg massage and varnish)
BEAUTY - SKIN CARE - LASER CLINIC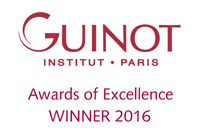 BEAUTY - SKIN CARE - LASER CLINIC