Masha Alorstein, BORN 1977
Massage is generally considered part of complementary and alternative medicine. It's increasingly being offered along with standard treatment for a wide range of medical conditions and situations.
Furthermore, clients often report a sense of perspective and clarity after receiving a massage. The emotional balance bodywork provides can often be just as vital and valuable as the more tangible physical benefits.
Swedish massage is exceptionally beneficial for increasing the level of oxygen in the blood, decreasing muscle toxins, improving circulation and flexibility while easing tension. Techniques include circular pressure applied by the hands and palms, firm kneading, percussion-like tapping, bending and stretching. Before and during your Swedish massage session, communication is encouraged with your professional massage therapist so that your massage is customized to your specific needs.
Using pure essential oil to naturally treat against anxiety, stress and depression as well relaxing and detoxifying the body. Massage alone is wonderfully comforting. Combine it with the benefits of essential oils and you'll unlock benefits that transcend the combined power of the two. That's aromatherapy massage;
If you've never tried it you're in for a treat…
BEAUTY - SKIN CARE - LASER CLINIC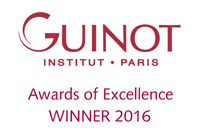 BEAUTY - SKIN CARE - LASER CLINIC