Masha Alorstein, BORN 1977
Resultime, one of the best kept beauty secrets, is a results-driven, sophisticated skincare brand, offering a complete salon treatment range and homecare line that specialises in anti-ageing.
A focus on constant innovation allows us to offer you a comprehensive array of high-performance treatments and products to give you the means to achieve better skin for life.
Resultime are creating patented active ingredients such as Vectorised Micro-Collagen, to offer you treatments and products that correct and maintain your skin.
This treatment bathes the skin with extreme hydrating properties.
The skin is visibly plumped full of vitality, suppleness and comfort is regained.
Dehydration lines are immediately erased.
Skin is comfortable for 100% and Hydrated and Soft for 95% after just one treatment. Ideal for all skin types.
Recommended course of 3
This treatment offers a visible transformation. It will erase dead skin and reduce wrinkle depth and scarring. Your skin
will be smooth, soft, radiant and youth mechanisms will be reignited with a new skin effect.
After just one treatment clients note a "new skin" effect for 100%, smoothed and plumped skin for 100% and a refined skin texture.
Sold individually or as a corrective course of 3-6 treatments.
For smooth, plump, radiant, glowing skin. Combining pure Vitamin C and Collagen.This treatment gives dull skin the ultimate anti-ageing boost.
After just one treatment clients note their skin is plumped up for 100%, energised and strengthened for 100% and skin texture is smoothed for 85%.
Recommended course of 3 Treatments.
Developed especially for the 40 year plus client wishing to visibly reduce lines and wrinkles and reshape the face oval.
The results are clinically tested and proven to smooth wrinkles by up to 48% and increase skin firmness by 14% after the first treatment.
Sold individually or as a corrective course of 5 treatments
Developed for clients 45 years and upwards to re-densify the skin and fight against skin slackening. Inspired by surgical procedures, this treatment will lift and re-sculpt the face and lift and firm the skin.
After just one treatment the signs of ageing are less visible and skin is firmer for 100% and the face is restructured and reshaped for 95%.
New Skin Peeling Treatment
Radiance Anti-Ageing Treatment
Wrinkle Firmness Treatment
Lifting Resculpting Treatment
BEAUTY - SKIN CARE - LASER CLINIC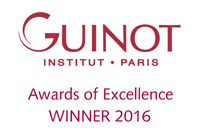 BEAUTY - SKIN CARE - LASER CLINIC