Chelsea: Salon Manager / Therapist
After completing her NVQ 1, 2 + 3 in Beauty Therapy and Electricals over 9 years ago, she started her career working for Steiner, a famous spa company working on board some of the worlds largest cruise liners. On her return in 2008 she joined the Tao team. With a lot a passion and enthusiasm as a very experienced therapist Chelsea is keen to make sure her clients get the most out of every single treatment she provides. Being a Specialist in all aspects of Beauty and hair removal but ultimately loves Electrolysis and all aspects of waxing.
Favourite Treatment - Aplius Electrolysis
Favourite Product – Resultime Cleansing Cream
Scarlett : Beauty Therapist
Coming Soon
Favourite Treatment – Nails
Favourite Product – Coming Soon
Bethany: Beauty Therapist
Qualified in NVQ 2 + 3, Bethany is the newest member of our team. Joining Tao in mid 2015, She has brought to us not only some of her loyal clients but her 3 years of experience working in the beauty industry. Bethany has quickly become one of our most valued members of the team and is a bubbly friendly therapist that does what she can to make your visit feel comfortable. She enjoys her day to day experience meeting clients and doing treatments.
Favourite treatment – Shellac Manicure and pedicures
Favourite product – Crème hydra finish & Hydrazone
Natalie: Senior Beauty Therapist
Natalie who has qualified in NVQ 2,3 and PETLLS in teaching has been with us for over 18 years. She is one of our senior therapist and laser hair removal operators. Seeing the business grow and change with the times and trends has meant lots of intensive training in most of our treatments and product houses. Natalie is an experienced specialist in laser and advanced electrolysis hair removal aswell as our very popular Caci non-surgical facelifts. Natalie is a very gentle therapist who takes each clients needs and goals into consideration with every treatment she does.
Favourite treatment – Laser Hair Removal and Caci
Favourite Product – Longue vie yeux
Michelle: Salon Owner - Therapist
Michelle has been in the Beauty Industry for over 25 years. Her training being an ITEC and a CIDESCO Diploma which is the world's most prestigious qualification for Aesthetics and Beauty Therapy. Working for the Chain of Tao Clinics back in 1980's, Michelle then decided to go alone and re brand into Tao Beauty, Skincare and Laser Clinic making us one of the most advanced and established salons in Exeter. Although she can perform every single treatment to the highest standard possible, Michelle is the ultimate specialist in red vein removal therapy and skin tag removal.
Favourite Treatment – Red Vein Removal and Apilus
Favourite Product – Time Logic Age Serum
What makes us stand out from the rest is our experience and passion towards our Aculight IPL hair removal Treatment. A non-invasive light therapy device (photo-epilation) specifically designed to eliminate undesirable hair from all parts of the body. Achieving outstanding results and changing lives of individuals.
Tao is a beauty salon, hair removal clinic and skincare centre all in one. We offer a wide range of services from eyebrow waxing/tinting to eyelash extensions, red vein and skin tag removal, facials, massage, waxing and more. We have a great team of caring, friendly, experienced therapists to ensure your treatments are truly unforgettable.
Amara: Beauty Therapist
As a very newly qualified therapist Amara is just setting out into the Beauty Industry. Amara completed her NVQ 1,2 and 3 Beauty Therapy along with Electrolysis in the summer 2016. She is a very enthusiastic, positive and willing to learn young lady who has a lot passion to progress and grow within the Beauty world. Since starting working for us here at Tao in April 2016, Amara has already trained in specialist areas such as Threading, Lash FX Eyelash Extensions and the very prestigious skincare brand GUINOT. She cannot wait to get started and meet all of our wonderful clients.
Favourite treatment – Eyelash Extensions
Favourite Product – Masque Hydra Beaute
BEAUTY - SKIN CARE - LASER CLINIC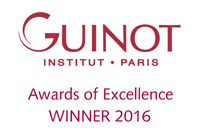 BEAUTY - SKIN CARE - LASER CLINIC