Masha Alorstein, BORN 1977
Instantly Beautiful rejuvenated skin can be yours with Crystal Clear.
This treatment allows you to treat fine lines, wrinkles, dull dehydrated skin, and sun damaged skin, acne scarring congested and acne prone skin. Using a controlled method of resurfacing, by gently exfoliating the outer layers of skin while increasing the collagen and elastin formation. Results are visible instantly. However, a course of treatments is often recommended to achieve maximum results.
A treatment course of 10 is recommended (one per week)
For any of our courses purchased you will receive a 10% discount
Microdermabrasion with Mask (45 mins)
Use as part of your essential treatment programme. Cleanse, Tone, Crystals with a mask application to sooth and rehydrate the skin.
The ultimate in skin rejuvenation.
Cleanse and tone, luxurious face, neck and shoulder massage and application of an intensely hydrating, lifting and firming mask.
CRYSTAL CLEAR MICRODERMABRASION
& COMCIT TDO ANTI AGEING
CRYSTAL CLEAR MICRODERMABRASION
Express Microdermabrasion (30min)
Deluxe Microdermabrasion treatment (1hr 15)
BEAUTY - SKIN CARE - LASER CLINIC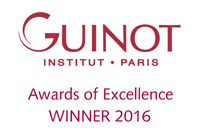 BEAUTY - SKIN CARE - LASER CLINIC