Masha Alorstein, BORN 1977
Using soft tea tree based crème and peelable wax we ensure you will have the most pain free waxing experience. Tea Tree and other specially selected ingredients soothe and condition the skin and hair hygienically whilst restoring natural PH balance and moisture perfect for the most sensitive of skin.
Half Leg, Bikini & Under Arm
Full Leg Inc Bikini (from)
A Progressive and lasting treatment after waxing which gradually and permanently will slow down hair regrowth for areas where IPL and Electrolysis are not advised. The serum is massaged into the area during your treatment.
Other areas are available inc intimate waxing
Full Leg & Hollywood (from)
1 Ampoule
(up to full leg)
Course of 5 treatments (1 free)
Course of 5
treatments 2x
ampoules (1 free)
BEAUTY - SKIN CARE - LASER CLINIC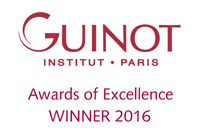 BEAUTY - SKIN CARE - LASER CLINIC