Masha Alorstein, BORN 1977
Enhance your eyes' natural beauty with our full range of professional treatments.
Whether you're looking for an eyebrow reshape or full eyelash extensions, our highly qualified beauty therapists will guide you through your chosen treatment to ensure the perfect result.
When choosing Tao for your eye treatments, you can rest assured you're benefiting from an award-winning service.
Brighten and highlight your eye beauty by tinting and shaping your brows and lashes.
LVL ENHANCE IS THE REVOLUTIONARY NATURAL LASH TREATMENT TAKING THE BEAUTY INDUSTRY BY STORM
The treatment straightens your natural eyelashes at the root, so unlike a traditional lash perm it creates the effect of longer, lifted lashes in just 40 minutes. They'll stay that way for six to eight weeks, especially when you nurture your lashes with our exclusive Nouveau Lashes Conditioning Serum. The results are immediate, plus the added lash tint creates a mascara-type effect so you are always ready to go.
Indulge in this relaxing treatment by visiting one of our trained LVL lash technicians who will provide you with a comfortable set-up in a relaxing environment and perform a closed-eye procedure while you unwind.
Pop in to the salon or give us a call to make an appointment, we'd love to see you!.
Tao Brow (reshape and tint)
Lash Perfect semi-permanent eyelashes enhance your natural lashes by adhering a synthetic individual eyelash to each natural eyelash. Light, comfortable, natural and available in various curls, lengths and thicknesses to create your perfect look.
A patch test is required 24 hours before perming, tinting, and lash extensions for new clients.
Infills (every 2-3 depending)
BEAUTY - SKIN CARE - LASER CLINIC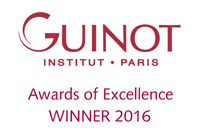 BEAUTY - SKIN CARE - LASER CLINIC